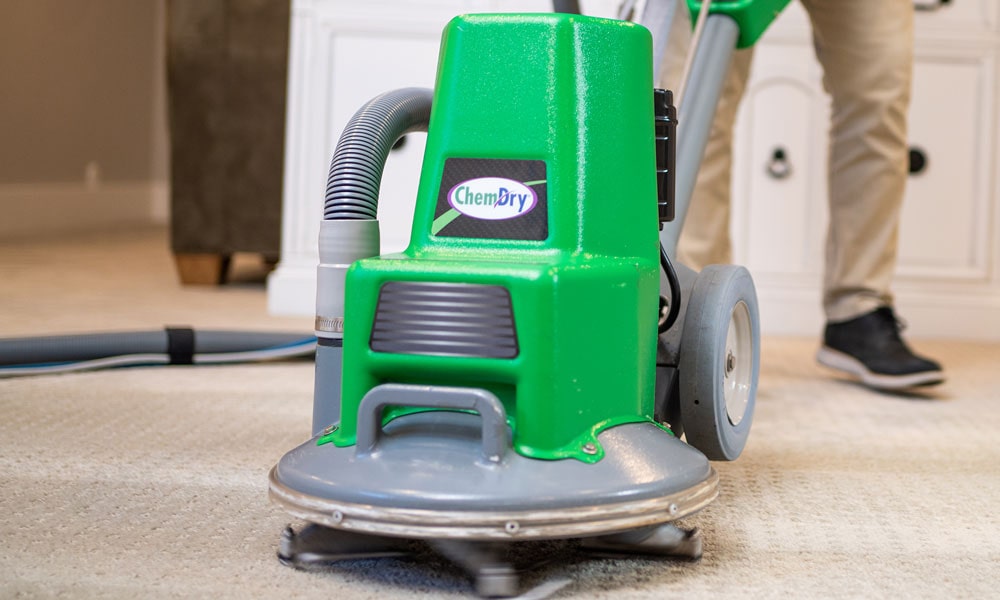 Troy Carpet Cleaning Services
If you are in need of a professional carpet cleaning company in the Sterling Heights area, you've come to the right place. The cleaning experts at Lakeside Chem-Dry provide deep and lasting carpet cleaning services to homes and businesses in Troy, Sterling Heights, Farmington Hills, and the surrounding areas. Our local team is dedicated to helping our friends and neighbors enjoy cleaner and healthier homes.
Over the years, our company has transformed countless homes and earned the trust of thousands of satisfied clients. Our unparalleled cleaning process ensures that homeowners in the Sterling Heights area become repeat clients and use our cleaning services for decades. With our committed technicians, innovative cleaning methods, and eco-friendly carpet cleaning solution, it's no wonder why we are Troy homeowners' number one choice when it comes to carpet cleaning. For a cleaning experience that leaves your home happier, cleaner, and healthier, call Lakeside Chem-Dry today.
What sets Lakeside Chem-Dry above the other carpet cleaning companies in the Troy area? It's simple. Our revolutionary hot carbonating extraction (HCE) cleaning method uses the power of carbonated bubbles to penetrate deep into the fibers of your carpets, releasing stubborn dirt, grime, stains, and allergens. Our team is equipped with high-powered extraction equipment that removes all of the dirt and cleaning solution, leaving you with carpets that look brand new. As an added bonus, HCE uses far less water than other carpet cleaning processes, which means your carpets will dry much faster, often in less than two hours.
When you call Chem-Dry, you can rest assured that you are making an eco-friendly choice. Not only do we conserve water, but we also use non-toxic cleaners. Our cleaning solution, The Natural, is a green-certified cleaning product that has been marked as safe by the FDA. Free from harsh soaps and chemicals, The Natural protects you, your home, and your family. At Lakeside Chem-Dry, we are committed to looking out for your health, which is why we will always use cleaning products and methods that are designed to keep you safe.
If you have pets in your home, you know how difficult it can be to completely remove the smell and staining after an accident. Other carpet cleaning companies mask the pet accident odors with heavy perfumes, but at Lakeside Chem-Dry, we tackle the problem at the source. Our P.U.R.T. (Pet Urine Removal Treatment) breaks down stubborn urine crystals, eliminating pet odors for good. For unbelievable results, pet owners in the Troy area ask for P.U.R.T. when they schedule their regular carpet cleaning
At Lakeside Chem-Dry, our team has experience with any size of carpet cleaning job. Whether you need a small bedroom cleaned or a large office building, we have the equipment and the experience to completely refresh your carpets. As a commercial property owner, you don't have days to wait for carpets to dry. Our HCE cleaning process is essential for commercial properties because of its quick drying times. Let our Sterling Heights team show you how proper carpet cleaning can refresh your space, eliminate stains and pet odors, and improve your indoor air quality.
Our Carpet Cleaning Process
Our innovative Hot Carbonating Extraction Process uses the natural power of carbonation to achieve a deeper, longer-lasting clean. Millions of tiny bubbles are sent deep into your carpets to loosen dirt, grime, and non-living allergens, then lift them to the surface where they are whisked away by our powerful extraction equipment. This is all done using around 80% less water than traditional steam cleaning, which results in faster dry times and less risk of mold or mildew growth due to wet carpets.
Chem-Dry Green Certified Cleaning Solution

The heart of our carpet cleaning process is a Chem-Dry Green Certified solution called The Natural®. Unlike the harsh chemicals and soapy detergents that other cleaners often rely on, our core cleaner is based on ingredients copied from Mother Nature and is one of the purest carpet cleaning solutions available. You can trust Chem-Dry to deliver a deeper clean that is safe for your entire family.
Remove Stubborn Odors from Carpets
From cooking to pets, your home is filled with odors that get trapped in the fibers of your carpet. Unfortunately, many of these odors can linger even after a professional carpet cleaning. Don't worry, Chem-Dry has a solution! An application of our Fresh-n-Free™ deodorizer attacks odors in multiple ways, ensuring that even the toughest odors are knocked out.
Our deodorizer causes chemical reactions that neutralize odors and also entraps odor molecules to easily extract them during our Hot Carbonating Extraction cleaning process. With this approach, odors aren't just masked – they're eliminated, leaving nothing behind but clean and fresh carpet.
If you have pets, you know that pet urine accidents are particularly pungent and typically require specialized treatment. Our revolutionary Pet Urine Removal Treatment (P.U.R.T.®) is unmatched in the carpet cleaning industry. Other cleaners often simply mask the odors with perfume, but an application of P.U.R.T. has been tested and proven to remove 99.9% of pet urine odors from carpets. Visit our Pet Urine Removal page to learn more about this service.
Schedule Your Carpet Cleaning Appointment Today
When it comes to choosing the best carpet cleaner in your area, you can count on Chem-Dry. Our goal is to provide a deeper, longer-lasting clean, and a healthier home. We are proud to serve this community with innovative and industry-leading carpet cleaning services.
Get Your Free Carpet Cleaning Quote Today!
Contact us to get a free quote and request a service appointment. We'll discuss your needs, provide you with a no-obligation quote and can begin the cleaning process at your convenience.