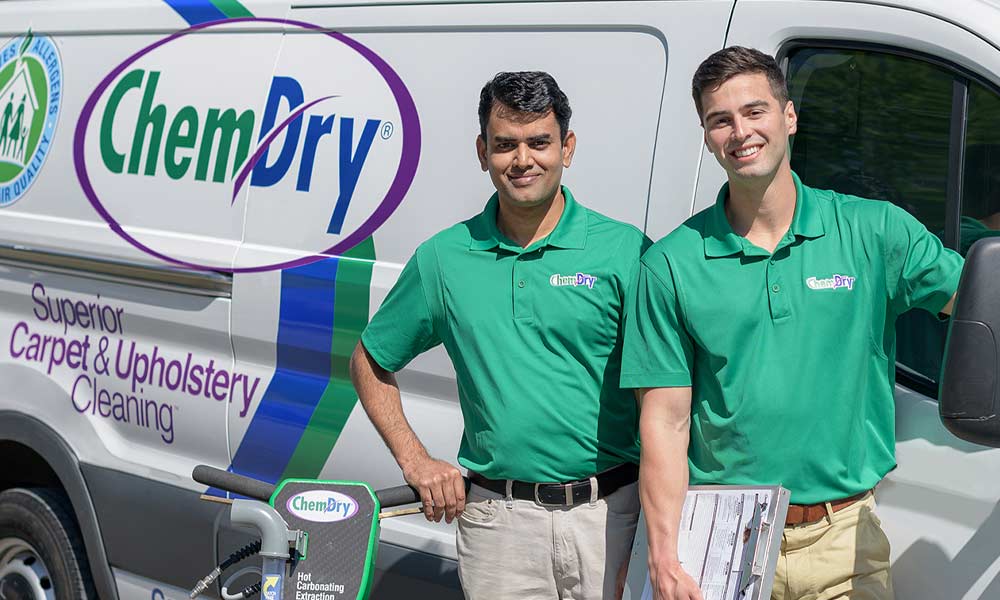 Residential and Commercial Cleaning Services in Sterling Heights
A clean home can make a world of difference in your family's outlook. Clean carpets, floors, and upholstered furniture are an essential part of a healthy and happy home.
When you want your home to feel clean and refreshed, Lakeside Chem-Dry is your best cleaning service option. Our HCE cleaning process provides deep cleaning services that are safe for your carpets as well as your entire family. You can enjoy peace of mind with a thorough carpet, rug, or upholstery cleaning from Lakeside Chem-Dry.
Are you ready to learn more about the benefits of Chem-Dry's carbonating cleaning process? Call our team today for a free quote!
Our local experts can explain the benefits of the Chem-Dry Hot Carbonating Extraction cleaning process. We're also happy to give you more information about our assortment of Chem-Dry Green Certified solutions, which are safe for your kids and pets.
Looking for a deeper, healthier clean? Call us today for a free quote on cleaning services!
Get a Free Quote From One of Our Trained Professionals Today!
Contact us to schedule a free, no-obligation appointment with one of our Professional Technicians. We'll do a thorough inspection and provide you with a quote for our services including our Healthy Home Package. We are proud to be your Healthy Home Provider!